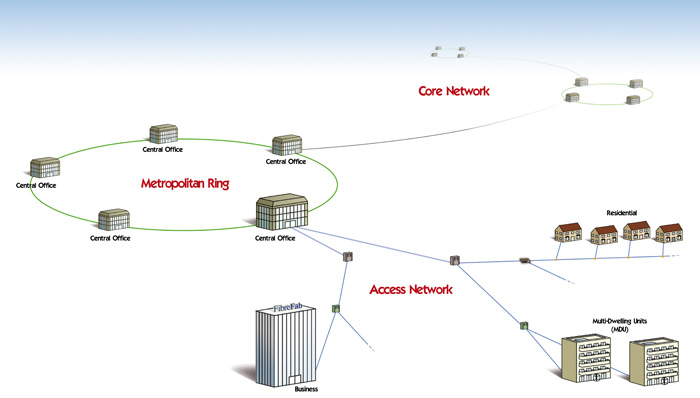 Will next generation "Fibre to the Home" (FTTH) networks be the 4th Utility?
Will low cost, unlimited capacity digital networks be tomorrow's world?
Who will be the utility providers of this 4th Utility?
Who will be the providers of capital to fund these projects?
Note our Universities already have JANET the UK's education and research network (www.ja.net/index.html).
Fujitsu unveils plans to bring fibre to 5 million homes and businesses in rural Britain
 London, 13th April 2011 — Fujitsu, one of the world's largest technology and communications companies, today announced plans to work in collaboration with Virgin Media, TalkTalk and Cisco to deliver next generation internet services to 5 million homes in rural Britain.
The collaboration and subsequent Fujitsu build of a new superfast, fibre optic broadband network is a ground breaking and innovative alternative to BT Openreach and provides an opportunity for any community or local authority looking to access a proportion of the £530 million earmarked by the UK Government to drive investment in superfast broadband in rural communities.