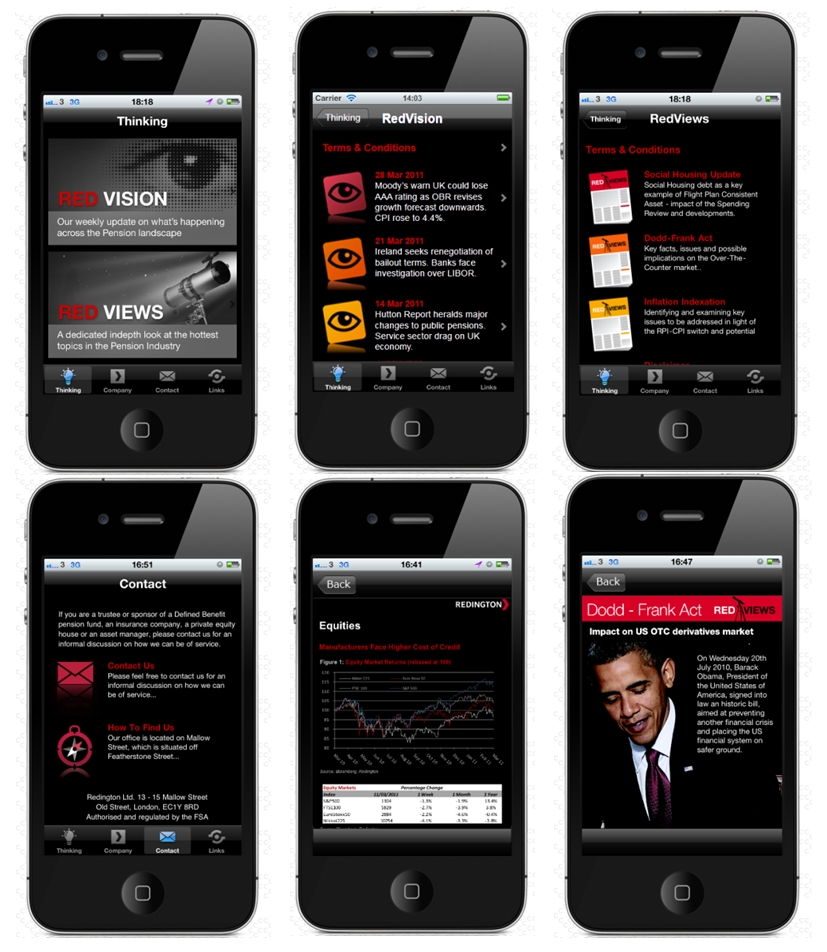 As advocates of social media, we're always looking for more efficient ways of spreading information, educating the community and disseminating our ideas.
The Redington App lets users stay up-to-date with the latest pensions thinking on the go, with access to RedVision, our weekly analysis of financial markets and RedViews, cutting-edge ideas on pensions risk management developments in the industry.
The content is all available at the touch of a button.  Regular weekly updates are available with wifi connection.
Free to download from the App Store now:
itunes.apple.com/gb/app/redington/id427950128?mt=8
Enjoy.
Rob