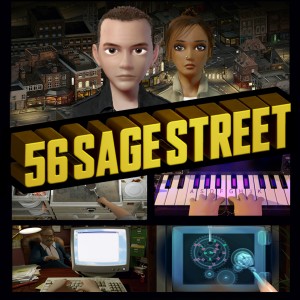 Dear Sophie –
I was delighted to read Keyur Patel's article about banks' relationships with the 'Generation Y'. Storytelling is often used to educate young people to strive for greatness, inspire change and motivate action.  I believe that if done properly and mindfully games can be the 21st century equivalent of Aesop's fables.
I agree with Keyur there should be more engagement through mediums such as gaming to help educate Generation Y in the principles of finance. Check-out 
To win in this game, you are required to do as many paid jobs as possible, whilst keeping a close eye on your 'energy' and 'appearance'. However the game is not just about making money, it's also about making the best decisions and using money wisely to progress through the City. Some jobs pay well, while others will have other benefits, such as boosting your reputation. Finally, using Facebook Connect, players can share their progress and spread the game.
I believe using social media technologies to connect and communicate with Generation Y  is essential to helping them Plan, Save and Retire.  With the demise of final salary pensions, Generation Y will only save enough money today if we make pensions engaging, interesting, intuitive and FUN!  This can be achieved by embracing the use of games on smart phones and social media.
Robert Gardner is a pension consultant at Redington and an advocate of social media.