Thank You for caring and making a real difference. Six Months ago on Monday 3rd September 2012 I took the leap and took on the Descent the Shard. Why, to raise serious amounts of money for charity, and to push myself way outside of my comfort zone.
Commando Spirit's mission is to raise £1million by 2014 for the Royal Marines Charitable Trust Fund (RMCTF). As a result of everyone's generous support and donations we managed to raise £25,532 in sponsorship which ended up helping raise a total of more than £400,000 and a grand total of funds raised so far since 2011 (including Escape the Dunker) of £653,491. The RMCTF exists to provide benevolence support to bereaved widows and families, serving and retired Royal Marines and their dependants, and also to underpin morale, efficiency and spirit de corps. With the continuing toll of casualties arising from operations in Afghanistan, the work of RMCTF in supporting our wounded on the Recovery Pathway is more than ever. Raising £25,532 was no easy feat. It involved
Several blogs
Hundreds of tweets, facebook posts, LinkedIn updates
Thousands of emails
And persistent, continuous, asking in face-to-face meetings over several months
For those of you interested in the fundraising statistics – I had 365 JustGiving donations and several cheques which resulted in an average of just over £65 per person – A truly remarkable achievement. Thank you again for caring and making a real difference.
#RIP – Jeremy Paxton the spirit of adventure!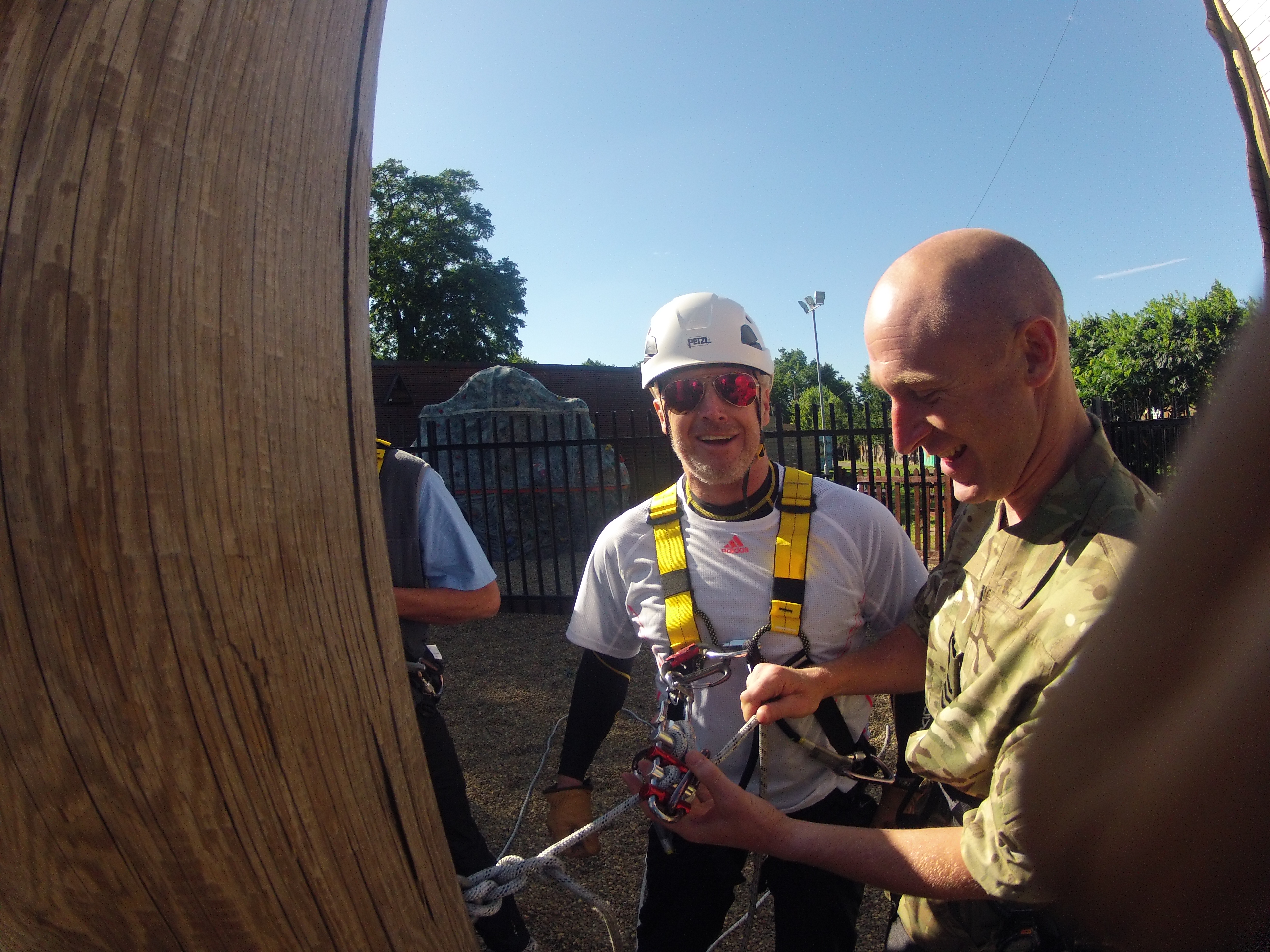 On a sad note my good friend and fellow descendant and shardist Jeremy Michael Paxton (1960-2013) passed away last month. Jeremy was a truly remarkable man who touched all of our hearts and changed our lives forever. Jeremy's death has reminded me of the importance of living each day to the full, and to quote Abraham Lincoln "In the end, it's not the years in your life that count. It's the life in your years."