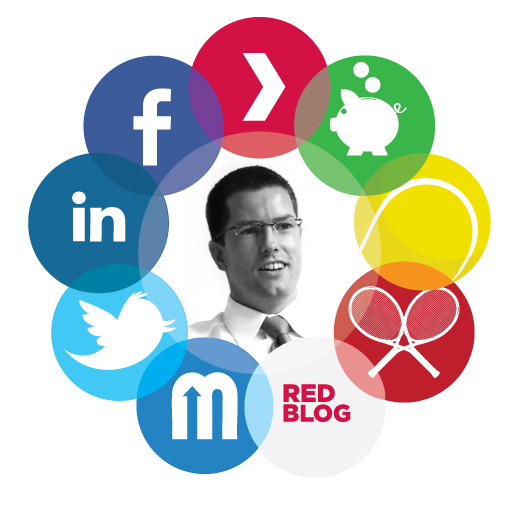 "It's up to us to intimately understand how social media impacts the bottom line and how we can steer experiences, conversations, and action in our direction, while delivering value.  Without engagement, we cannot compete for relevance.  Without relevance, we cannot compete." – Brian Solis, Social Media Guru
Social media has taken the world by storm with over 1 billion users.  700 million people are registered on Facebook and a new member joins LinkedIn every second!  It began as a way for individuals to share their thoughts and update friends/family on events in their life but is now challenging traditional business models.
Social Media 2.0 enhances the personal aspect, bringing in a professional side too.  Top consumer brands spend an increasing portion of their marketing budget on these digital platforms as research shows that social media conversations affect reputation, credibility, sales and, ultimately, profitability.  Current relationships can be developed and new ones found without the need to leave your computer – the whole world is literally at your fingertips!
I have been exploring this uncharted social media for about 5 years. As co-founder of Mallowstreet, an online social network for the pensions' community, I truly believe in its power to engage stakeholders and transform the way we deliver information and ideas. 
In a business sense, creating a notable online presence helps to build trust with current and potential clients.  It allows you to leverage your personal brand to promote your professional one.  It also allows groups of otherwise unconnected individuals to gather and share in the wisdom of the crowd, through posting of ideas and 2-way discussions.
My approach to social media is one of giving – I believe we can all contribute as individuals in a way that adds value to the whole. With pensions' dialogue and debate so prominent in society, this new media offers a great opportunity to engage with others in the industry as well as engage and educate non-pensions' folk.
 Let me describe how I use social media on a day-to-day basis:
 – Facebook    – Stay in contact with friends and family
–  Small and personal number of 'Friends'
–  Follow a number of business pages to receive automatic news updates, such as TED, Economist, Harvard Business Review
–  Set-up "Redington" business page to promote services and share knowledge
 –  LinkedIn     – Connect with people after a meeting or conference
–  Participate in online pension forums and discussions
–  Use Q+A section to tap into a deep well of expert knowledge
–  Share my posts from other social media platforms
 –  Twitter         – Allows serendipitous reading of interesting topics
– Share my thoughts and post articles or links for others
–  Use of hashtags, such as #Pensions to identify relevant stories
–  Follow news channel tweets to save time trawling through websites
–  Develop deeper relationships through re-tweets, mentions and messages
Twitter hashtags were popularised during the San Diego forest fires in 2007 when Nate Ritter used #sandiegofire to identify his updates related to the disaster. 
 In 2011, the annual pensions conference suggested using #Pensions2011, which led one actuary to suggest receiving CPD points for following #Pensions2011 on Twitter!
Don't be caught off-guard, make sure you research the pros and cons of this key communication, networking and collaborating tool.  There is no set of instructions on how to use social media for your business or personal pleasure.  It can only deliver success through experimentation and regular participation.
With the development of 3G networks, the cost of being online has fallen dramatically.  With networks and networking available 24/7/365, the cost of staying offline may rise even more dramatically!
Of course, it's not all about #Pensions and #SocialMedia.   #Tennis provides me with the latest news on my other favorite subject! 
Please feel free to follow me on Twitter (@robertjgardner) or connect with me on LinkedIn.
 – Just published in the Actuary September 2011 – "Pensions networking"
 Hyperlinks used in article